Design-Build
STEP 01: INITIAL CONSULTATION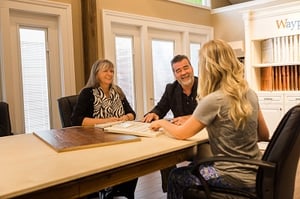 • We meet with you to get an understanding of your project vision and goals.
• We listen to your ideas about the project.
• Ballpark budget is discussed.
• Style and materials are discussed.
STEP 02: PRELIMINARY PROPOSAL
• We meet to review plan ideas, budget and our Design Agreement, which outlines what you can expect throughout the process.
• Preliminary scope of project and budget are presented and reviewed.
• Design Agreement is signed and the first payment is made.
STEP 03: DESIGN DEVELOPMENT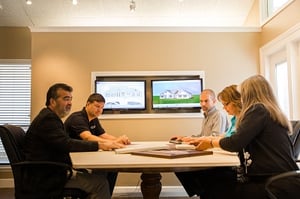 • This is where we explore design options with regular feedback and refinements until you are completely satisfied.
• Comprehensive site survey of your home.
• Product selections are made.
• Review of your design options.
• Design and budget refined based on your input.
STEP 04: FINAL PROPOSAL
• This is where we finalize your project drawings, selections and budget.
• Minor refinements are made to design.
• Approximate start and completion dates are discussed.
• Construction Contract is signed
STEP 05: PRE-CONSTRUCTION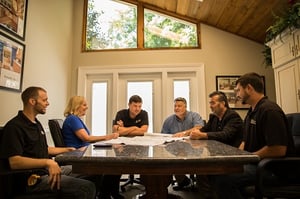 • This is the stage where all the behind-the-scenes preparation takes place.
• Detailed job schedule set.
• Materials ordered.
• Labor and subcontractors coordinated.
• Building permits obtained.
• You'll be introduced to your Project Superintendent and Production Manager, and the schedule will be discussed.
• Daily start and stop times, communication protocols, key client dates (vacations, etc), lockbox arrangements…
an entire list of pre-construction items discussed.
STEP 06: CONSTRUCTION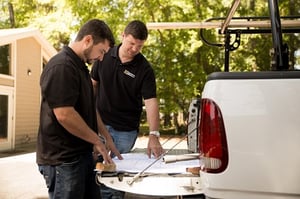 • Your project begins on the scheduled start date.
• Your on-site Project Superintendent keeps you informed.
• Routine site visits from the Production Manager keeps your job on schedule.
• Professional and conscientious crew keeps disruption to a minimum.
STEP 07: FINALIZE
• Work is completed on time, and on budget.
• Final walk through with a written completion list.
• Necessary adjustments are made for complete client satisfaction.
For a more in-depth exploration of design build, read: What Is Design-Build?